In Memory
Stephen Cohlmeyer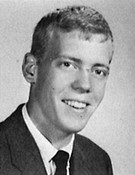 Marty Campbell has informed us of the passing of Steve Cohlmeyer. Following is a copy of Steve's obituary:
Obituary of Stephen Carl Cohlmeyer
Beloved grandpa, dad, and husband, Steve, passed away at Riverview Health Centre following an illness he fought tooth and nail. Steve is survived by his wife and working partner of 52 years, Cynthia; son Daniel and Daniel's partner Catherine Demers; and their children Paige and Jules. Also remembering Steve are his brothers David (Barbara), John (Maggie), and Chris (Sue). Steve was particularly close with his team at Cohlmeyer Architecture. Steve was born in Lake Forest, Illinois, in 1946 to parents Robert, an architect, and mother Lois, daughter of an architect, a draftsperson, and weaver. Steve was surrounded by architectural conversations and art from childhood, and he drew prolifically from an early age. An American by birth, Steve met the love of his life, Cynthia, while they were undergrads at Carleton College in Minnesota. Steve went on to pursue architecture at Harvard while Cynthia taught art outside Boston. They were married in 1969, and in 1971, the couple moved to Winnipeg so that Steve could complete his architecture degree while he worked for Etienne Gaboury. Daniel was born in 1977. With baby in tow, Steve and Cynthia moved to France for a year. Steve adored Paris and rural France and would continue to visit throughout the rest of his life. When the family returned to Winnipeg from France in 1981, Steve started an architectural firm with his friend, Bob Hanson. Steve led Cohlmeyer Architecture for forty years, completing projects in North America, South America, and Africa. Cohlmeyer Architecture's work has been recognized through national and international publications and awards, not the least of which was work at The Forks in Winnipeg. Steve taught architecture at the University of Manitoba intermittently for ten years, where he mentored and inspired several generations of new architects. Always positive, Steve was a glass-half-full kind of guy. While anyone can think inside the box, Steve was pretty sure that his job was to think outside of it. A conversation about architecture with Steve could be a private lesson from one of the best. His drafting and drawing skills were impressive, serving admirably to illustrate his thoughts. Steve found joy outside of architecture. Years of working at home carpentry made him a familiar face at the local emergency room. He took great pride in bread-making and was a keen basketball player, a canoeing and sailing enthusiast, an avid reader, and a lover of late-night walks. He cherished his family. Along with Cynthia and Daniel, he adored his daughter-in-law and grandchildren. Steve is surely at peace knowing that Daniel will carry on his legacy of excellence by leading the future of Cohlmeyer Architecture. The family will celebrate Steve's life when it is possible to gather again. In lieu of flowers, please consider a donation in Steve's memory to either the Lake Winnipeg Foundation or the Winnipeg Architecture Foundation.
Also, Marty provided the following internet links to Steve's architectural website:
In Memoriam: Stephen Cohlmeyer, 1946-2021
Also, Judy Anderson has advised that Steve passed on June 21, 2021.