Evanston Twp

High School




Class Of 1964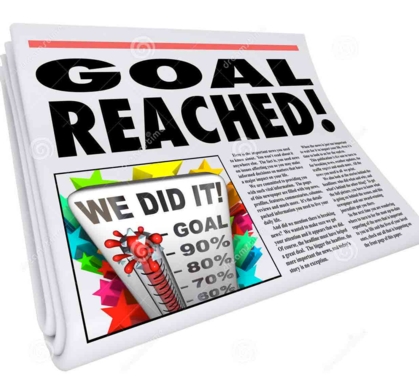 Class of 1964 presents
permanent legacy gift
to Students of ETHS!
It's official!
Our class gift --
the Award in History and Social Science
in Honor of Jack Rakove --
will be bestowed every year
in perpetuity.
This is the first communal gift from our class to the school, and it will benefit ETHS students for years to come.
Special thanks to those who proposed the idea; to the classmates who jumped aboard early and the ones who came on later; to those who volunteered time to strategize the campaign and engineer the logistics; to class members who directly asked friends to pitch in; to our hardworking webmasters; to the alumni office for bookkeeping help; to the generous donor who fortified us by anonymously matching gifts during the final days of 2016, and to Jack Rakove and the history department for formulating criteria for the prize.
Collectively, we raised $34,082!
The winning of the drawing for an inscribed copy of "Revolutionaries" by Jack Rakove is:
Chuck Thompson
Many thanks to our most recent donors:
Anonymous
Omer G. Voss, Jr.
Michael Cardno
Karen Lawrence
In memory of all the unrecognized, quiet, invisible students who succeed in achieving their goals and know how to play it forward
Nancy Schroeder
Jack Hayes
In Honor of Dr. Gerald Unks
Judith Burkhead
Chuck Thompson
Ruth Roberts
Debra Canedy
In loving honor of my husband David L. Canedy and our own personal history
Alan Axelrod
In honor of Jack and Roberta Rakove
To read more about Jack and the award, and to see all donations and dedications from our classmates and others, click on the Rakove Award link to the left.
---
For your viewing enjoyment, here are a few ETHS memories:
Also, we've posted some memorable 1960s songs/videos on the "Class of '64 Photo Galleries" page. If you have a favorite 60's song or video that you'd like to see posted, send your request to the Website Administrator.
---
IMPORTANT: Your participation is necessary in creating a successful high school website. At this time, we're asking you to participate by creating your online CLASSMATE PROFILE (see "Edit Profile" on the menu board at left) and spread the word by referring a classmate or two to our website. Questions, comments, or problems? Use the "Contact Us" link on the upper left side of any page to send an e-mail to our Website Administrator.
---